Share this item with your network: Technology insights for the data-driven enterprise

grandeduc - Fotolia
Get started
Bring yourself up to speed with our introductory content.
Get to know the cloud integration environment
Integrating disparate applications is not a one-shot deal. There are several pieces of the puzzle, including data governance and combining app functionality.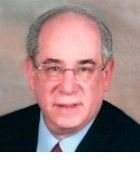 By
Many businesses dream of a single, all-encompassing cloud integration environment for their on-premises, cloud-based, software-as-a-service and legacy applications, plus various databases. Consultants and tools providers take a more-nuanced view, dividing integration into multiple facets. Here's a brief overview.
Application integration: More fully known as enterprise application integration (EAI), it is the process of bringing functionality from one application together with that from other applications, regardless of where they reside. Customer relationship management, enterprise resource planning, human capital management and supply chain management, along with business applications, such as sales and mobile e-commerce, are common candidates for EAI. An EAI architecture is often implemented through the use of middleware, supplied by a vendor or built in-house.
Data governance: The overall management of the availability, usability, integrity and security of the data employed throughout a company is both a strategic business and technical issue. A comprehensive data governance program often includes a governing council, defined procedures and plans for implementing those procedures. Policies specify how data can be used and by whom, followed by periodic audits to ensure ongoing compliance with policies and government regulations.
Data integration: Blending data from two or more disparate sources to create actionable information is a pillar of cloud computing. A retailer might cross-reference its own inventory, product description and pricing databases with hourly weather data it subscribes to as a fee-based service. The combination enables the retailer to make continually changing, geographically targeted product recommendations on its website and in its mobile apps. Separately, a medical study might cross-reference many separate data sources -- patients' vital statistics, air and water quality, income and education demographics, census tract data, regional dietary habits, proximity of residential and industrial areas -- as the basis for analytics work to study cancer clusters.
SaaS integration: Connecting one or more SaaS products, such as Salesforce.com, to a business' on-premises software requires a product or service that manages and synchronizes SaaS data seamlessly and securely with on-premises business applications and databases. These might include an Oracle database, PeopleSoft human capital management system, SAP enterprise management platform or homespun business applications. Historically, SaaS vendors lagged in their ability to assimilate with enterprise IT, opening the door for other tool makers.
Dig Deeper on Cloud APIs and integration