The power of no-code/low-code platforms
As developers are using no-code/low-code platforms more often, it makes sense that options are expanding. Expert Zachary Flower discusses the latest tools.
There's a certain level of reservation many people have when confronted with a no-code/low-code (NCLC) development platform. The ease of use associated with these platforms -- which have been around for nearly as long as the internet itself -- often seems to come at the expense of quality.
The thing is, the assumption that no-code/low-code platforms only create subpar applications is a direct result of their ease of use. Because these platforms are far more accessible, creating simple applications is something even the most novice user can accomplish (thus, the 38 million pages built on GeoCities).
Thankfully, we've come a long way since GeoCities. We live in a digital world and, more than ever, there is an increasing demand for high-quality applications. Advanced interactivity and intelligent usability are no longer optional in our application-hungry culture.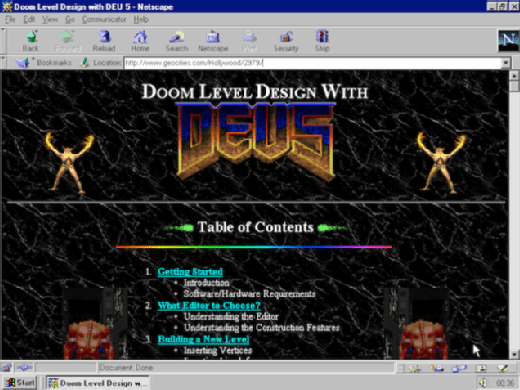 NCLC today
As a result, today's no-code/low-code platforms offer far more functionality than the simple page designers and CRUD apps of yesteryear. From automation and APIs to mobile apps and, yes, even chatbots, there is an NCLC platform for just about every type of application development. But, rather than simply talking about high-quality NCLC-developed applications, let's take a look at a few providers and the features that make them stand out.
Chatfuel
Chatfuel is a popular no-code chatbot development platform that is used by organizations like MTV, Uber and TechCrunch to stay connected with their customers in a new way. While the goal of a chatbot is to be conversational by nature, many basic ones simply respond with information that can be found in a company's RSS feed. That said, one of Chatfuel's success stories took a different approach. Rather than simply regurgitating recent news articles, the chatbot built by the Jpark Island Resort allows you to see the available room options, get directions and even make a reservation at one of their restaurants.
Cloud Elements Inc.
While Chatfuel is a great introduction to building no-code applications, Cloud Elements takes low-code development in a whole new direction. Cloud Elements is a unique API management platform that allows you to connect disparate, third-party services into one, cohesive API with minimal overhead. Everything from authentication to cloud storage to payments can be integrated into a Cloud Elements API with little-to-no code. This gives Cloud Elements customers the ability to build incredibly powerful APIs without the need for an internal development team. It should be noted, however, that Cloud Elements is a highly scalable platform, which means that a no-code API can be easily adapted into a fully coded one.
Treeline Inc.
Similar to Cloud Elements, Treeline is specifically a low-code solution for API development in Node.js. Third-party services and offerings can be easily dropped into a basic Node.js app, providing a high level of additional functionality without any additional development. This is accomplished by laying a visual editor on top of a standard Node.js application, allowing for rapid development that works with an existing product management workflow, rather than being a one-or-the-other solution.
The how and why of no-code/low-code platforms
One common feature of each of these no-code/low-code platforms is the amount of extensible development work that has gone into building them. They're not just simple drag-and-drop interfaces with basic conditionals, but large-scale platforms with a host of configurable features. They offer a multitude of complex add-on features and third-party API integrations.
By providing drop-in functionality -- like billing, database integration, search and cloud storage -- these platforms ensure that their consumer applications are significantly more powerful than basic query apps. It is with these features that an advanced application like an AI chatbot or an enterprise-level API can be created with minimal effort but scaled into something far more robust without needing to move development to a more technical platform.
In the end, a tool is only as useful as its user. Building powerful, scalable applications can be accomplished in any well-designed NCLC platform given the proper planning and execution. As with all things, a high level of accessibility gives no-code/low-code platforms a distinct advantage over more technical application development platforms. More advanced users can build incredibly technical solutions with significantly less effort, which, in turn, saves both time and money. The trick is to use no-code/low-code to improve productivity and usability, not cut corners.
Dig Deeper on PaaS and other cloud development platforms